All about the Tour Snake – 3 days / 2 nights Cuyabeno
What to bring?
Items you will need
Swimwear
Shorts
A hat
Long trousers (not jeans) for walking in the jungle
Long sleeved top or light sweater
Insect repellent
Sun Cream
Socks
A small bottle for carrying water
The tour package inclusions and exclusions at a glance
What's included in this tour
Items that are covered in the cost of tour price.
Transportation Lago Agrio – Cuyabeno
Transportation Cuyabeno – Lago Agrio
River Transportation
Professional guides Cuyabeno
Tour / Activities
Boots, water ponchos, hammocks
Food from lunch on the first day
Lodging
What's not included in this tour
Items that are not covered in the cost of tour price.
Transportation Quito – Lago Agrio / Lago Agrio – Quito
Transportation Tena – Lago Agrio / Lago Agrio – Tena
Alcoholic beverages.
Tips
Day 1

We will meet in Lago Agrio between 8:00 am and 9:00 am, where we will take our private Caiman transport to the entrance of the Cuyabeno Reserve. 2 hours of travel approx.

At this point, visitors should check in at the Reserve office where we will have a brief talk with our naturalist guide who will give you information about the Cuyabeno Reserve, important recommendations and, other tips to begin the two-hour canoe trip down the Cuyabeno River to Caiman Lodge.

During the canoe trip you will be able to enjoy the wonderful flora and fauna found in the jungle. You may also see some of the 10 species of monkeys, birds and other jungle animals, depending on time and weather conditions. We will arrive at Caiman Lodge around 1:30 pm.

We will have lunch.

At that time, you will be assigned to your rooms and will be able to relax for a few minutes.  At 4:30 pm, we will depart by motor canoe and go to Explore the Flooded Jungle, where we will have the opportunity to see a variety of flora and fauna, including sloths, pink dolphins and more.

We will take a tour around the Laguna Grande. Then we will go to the middle of the lagoon to see the wonderful sunset and swim. We will then return to the camp for dinner. We will have a welcome cocktail!

We will go out in search of caimans, snakes and nocturnal birds from the motor canoe. Finish your first day in the jungle.

Day 2

Breakfast 7:00 am. At 8:00 am we will take our paddle canoes and head to our Caimancocha trail. We will hike in the primary forest for approximately 3 hours.

On this trail our guide will explain about the ecology of the Amazon rainforest, its medicinal plants, the diversity of animals and interactions of the most biodiverse ecosystems on Earth.  At 1:30 pm, we will return to our lodge.

Lunch

We will take a rest in the hammocks or rooms. At 4:30 pm we will take a tour in our catamaran, with ease to relax and observe animals. We will swim and watch the fantastic sunset.

7:00 pm we will have a night walk, for about an hour to see arachnids, amphibians and hopefully nocturnal reptiles.

At 8:00 pm we will enjoy a special dinner with our guide, where we will share our experiences in the jungle with a farewell cocktail.

Day 3

At 5:30 am we will take a tour to observe the sunrise and a variety of birds. At 8:00 am we will have breakfast at the hotel and get ready for the return at 9:30 am to the Cuyabeno Bridge where we will have a Box Lunch and then you will be picked up by our private bus that will take you to Lago Agrio so you can return to Quito either by bus or plane.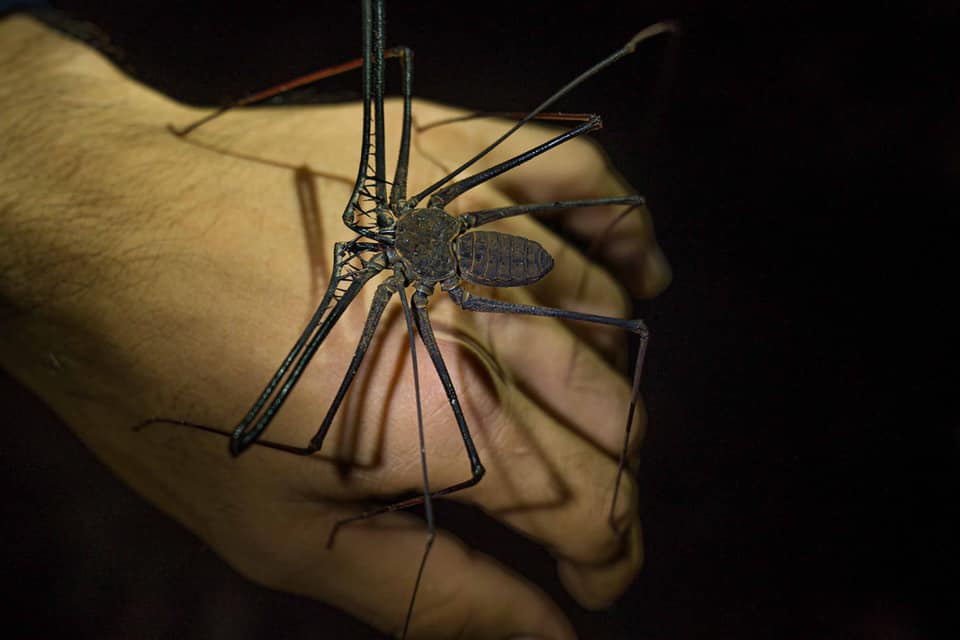 Tour Snake – 3 days / 2 nights Cuyabeno
Lodging details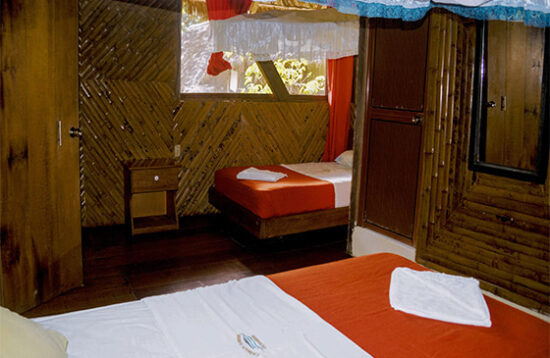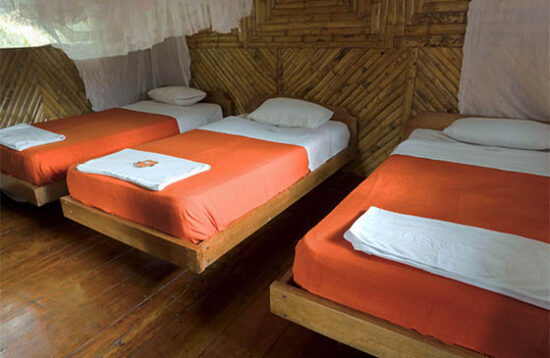 Your message has been sent. We will contact you as soon as possible. This message will disappear shortly.
Please fill in all the required fields.