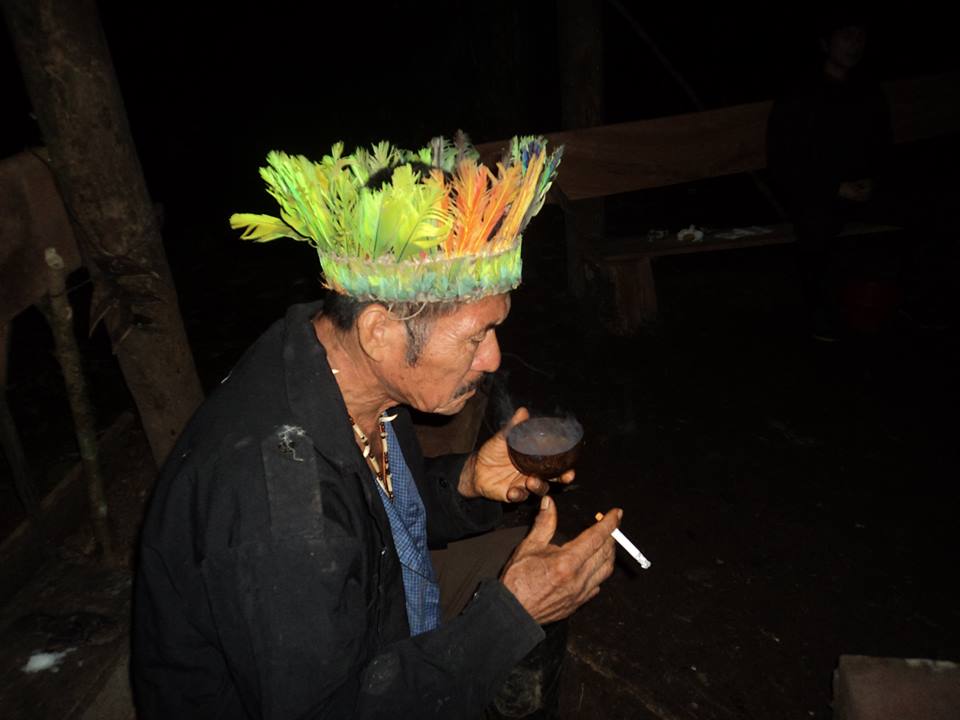 "Santa Rosa and Shamanism Itinerary" 3 Days/2 Nights
$65 per person per day
Ayahuasca is the most used plant by Amazonian tribes. Its use comes from antiquity; the natives of this Amazon region use it not only for its curative effects, but also for different reasons: for pleasure, to discover plans of enemy tribes, make important decisions, analyze the dreams of family members,…
All about the "Santa Rosa and Shamanism Itinerary" 3 Days/2 Nights
Ayahuasca is the most used plant by Amazonian tribes. Its use comes from antiquity; the natives of this Amazon region use it not only for its curative effects, but also for different reasons: for pleasure, to discover plans of enemy tribes, make important decisions, analyze the dreams of family members, predict the future, invoke protective spirits and scare away evil spirits.
This tour is especially for adventurers who want to connect with the world of the occult and with Mother Earth.
What to bring?
Items you will need
Swimwear
Shorts
A hat
Long trousers (not jeans) for walking in the jungle
Light rain jacket
Long sleeved top or light sweater
Insect repellent Sun Cream
Shoes (We supply boots but we suggest bringing a pair of light shoes for walking in the cabanas)
A small bottle for carrying water
Torch
The tour package inclusions and exclusions at a glance
What's included in this tour
Items that are covered in the cost of tour price.
Guide
All meals, (breakfast lunch, dinner)
Water
Rubber boots
Accommodation – mosquito nets included
Transport in the Tena area (By taxi and local bus)
What's not included in this tour
Items that are not covered in the cost of tour price.
Payment for the Shaman – this is local payment directly to the Shaman approximately $20.00 per person
Day 1

Departure at 9:00 a.m.  We leave for Santa Rosa, a small town about 35 minutes from Tena and then walk for 1 hour through the jungle.
We go along a path that will lead us to the interior of the forest where we will camp in a rustic campsite built specially to help us connect with Mother Nature. It is a lovely place surrounded by lush flora and fauna. this place is designed for Shamanic ceremonies.
13.00- Lunch
15.00- We walk around the camp to find medicinal plants and fruit trees. during this short hike our guide will show tourists the wonders of the natural surroundings and explain everything around him. If someone wants to go for a swim in the river near the camp, they can.
18:00- Dinner

Day 2

8:00- Breakfast
We begin our adventure through the jungle along a path that will guide us. Here we will learn about many medicinal plants, orchids and insects. The expert jungle guide will show us how our ancestors used survival techniques in the jungle. If weather conditions allow us, we visit a cave where the guide will tell local myths and legends.
There are opportunities to observe birds, monkeys, wild boar, deer etc. And later we return once again to our camp and with all the plants that were collected, we will prepare and take a steam bath.
If travelers want to take ayahuasca they should not eat a lot of food this day- only breakfast and no lunch or dinner.
19.00- Shamanic Ritual accompanied by a campfire.
Shamanic ceremony, cleansing and purification and interpretation
Kichwa worldview. Preparation of ayahuasca and if anyone wishes to try, you can do so.

Day 3

8.00 – Breakfast
9.00- we start with a cultural activity to learn how to make crafts with jungle fibres, make chocolate and practise using a blowdart.
13.00- Lunch
14.00- We will return with all our luggage up the path that we used on the first day. As we continue our walk back we visit a waterfall where we can swim.
16:00- Return to Tena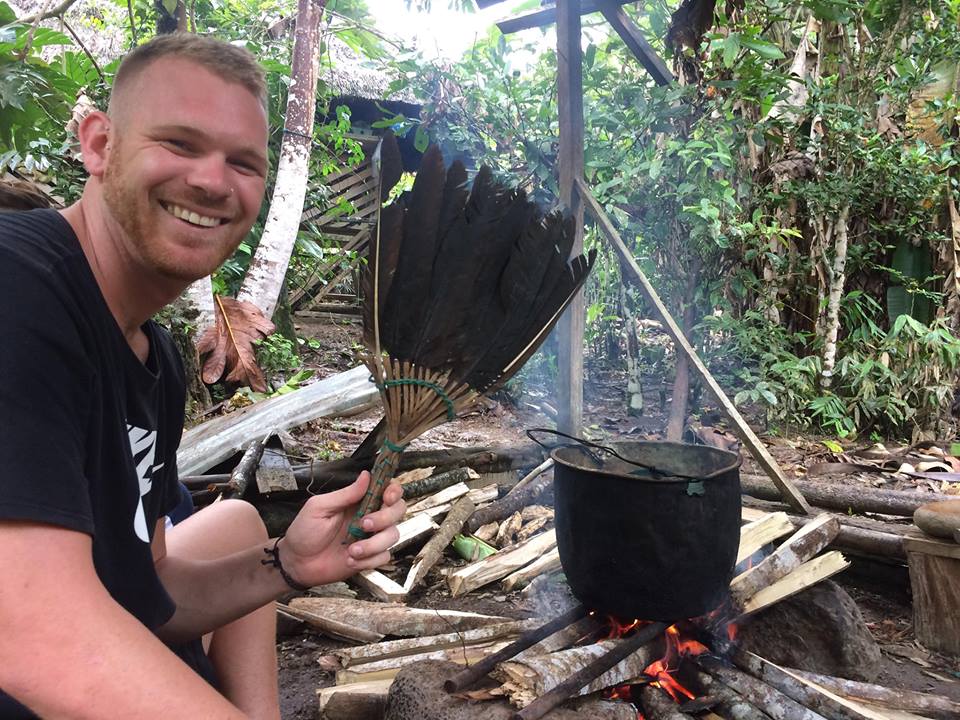 "Santa Rosa and Shamanism Itinerary" 3 Days/2 Nights
Lodging details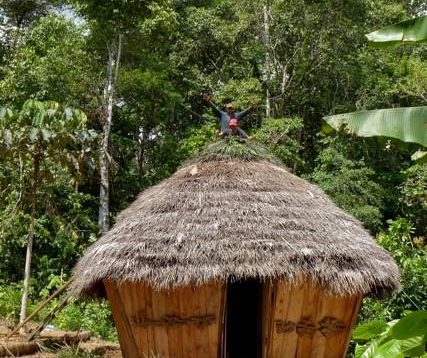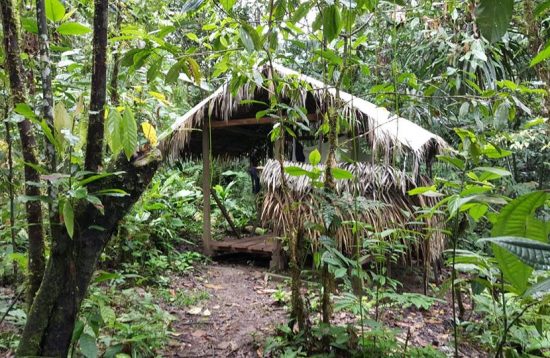 Your message has been sent. We will contact you as soon as possible. This message will disappear shortly.
Please fill in all the required fields.