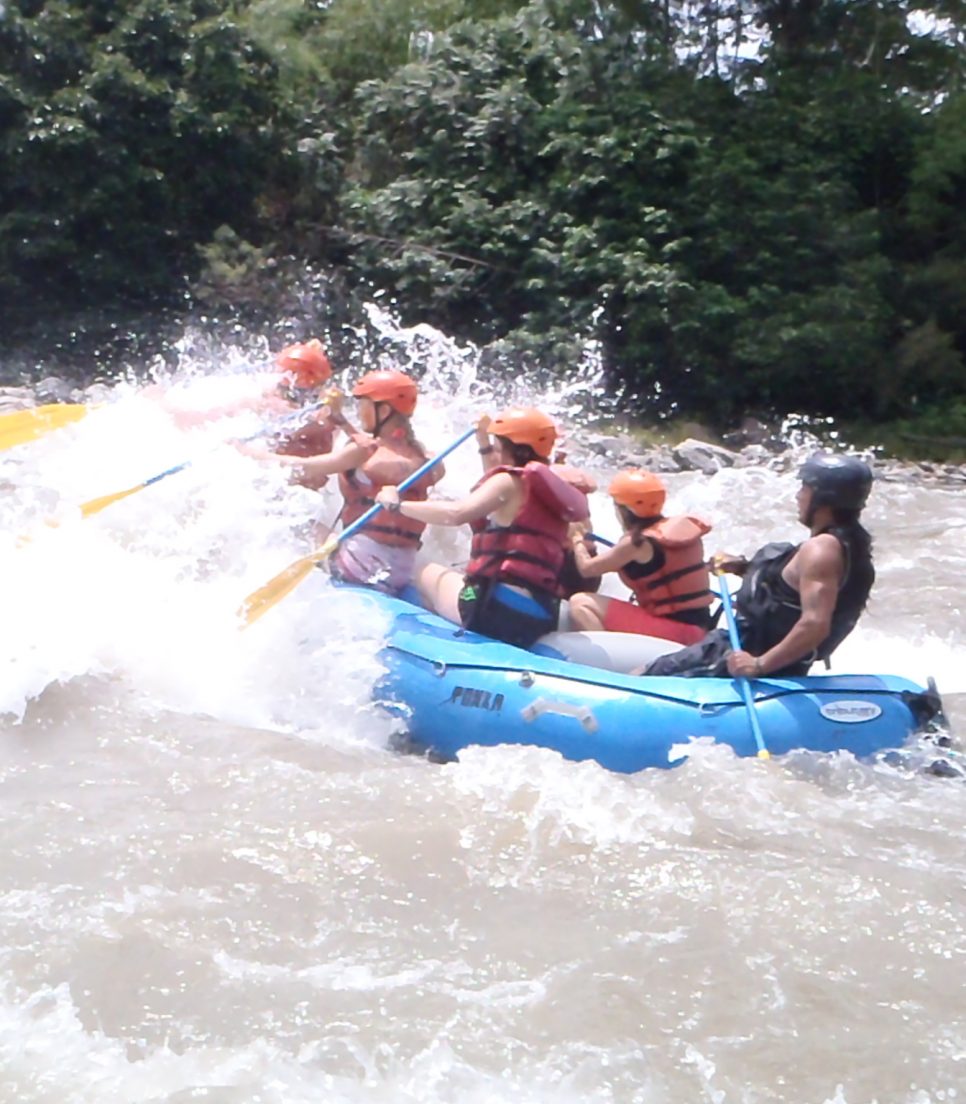 Rafting "Jatunyaku river" – 1 Day Tour (Class III)
$65 per person ( 2 pax)
$58 per person ( 4 pax)
The Jatunyaku River, which in the Kichwa language means "big river", is located just 45 minutes away from Tena in the Los Llanganates National Park. The crystalline tributaries that feed the Jatunyaku and the lush jungle that surrounds it, make this an exceptional place to raft the class III rapids!…
All about the Rafting "Jatunyaku river" – 1 Day Tour (Class III)
The Jatunyaku River, which in the Kichwa language means "big river", is located just 45 minutes away from Tena in the Los Llanganates National Park. The crystalline tributaries that feed the Jatunyaku and the lush jungle that surrounds it, make this an exceptional place to raft the class III rapids!
The Jatunyaku River is considered by experts as the best river for rafting in Ecuador, because it has a perfect current that is safe and fun for rafters of all levels.  All rafting trips are run by professional rafting guides who will ensure your rafting adventure is safe and exciting.  No previous rafting experience is needed to be a part of such an unforgettable experience.
What to bring?
Items you will need
swimsuit
Shorts
Shirt
Sandals/Flip-flops
Sun cream
Insect repellent
Camera (The boat has a dry bag)
The tour package inclusions and exclusions at a glance
What's included in this tour
Items that are covered in the cost of tour price.
Guide
Transport by Taxi
Boat and all equipment
Dry Bag
Lunch
What's not included in this tour
Items that are not covered in the cost of tour price.
Extra drinks or meals
Tips
Day 1

Rafting 1 day trip

Depart 9:00 am from Akangau Jungle Expeditions by private car to the Jatunyacu River at the Cando Village.  Before entering the rafts, our expert guides will give a thorough orientation on rafting safety, rowing techniques and any other information needed to ensure a fun and safe adventure.

Then, it's time to strap on those helmets and ride the mighty rapids of the Jatunyaku River! The rivers snakes through the incredible Amazon jungle and when you aren't splashing through rapids you will be amazed by the immense beauty of the jungle.

Halfway through the ride, the rafts make a stop at the river's edge for lunch, which is provided by Akangau Jungle Expeditions.

Once refueled and nourished, hop back in the boats to continue on down the river until we reach our final destination in Puerto Napo.  A vehicle will be waiting to take the group back to Tena.  Estimated arrival time is 3 pm but may vary depending on the river's water levels.

 Akangau Jungle Expeditions provides all safety gear.
Fitness Level: Moderate – Intermediate
Traveling in the jungle poses possible risks. In case of emergency, our guides carry cell phones to call for help and know the best places for signal.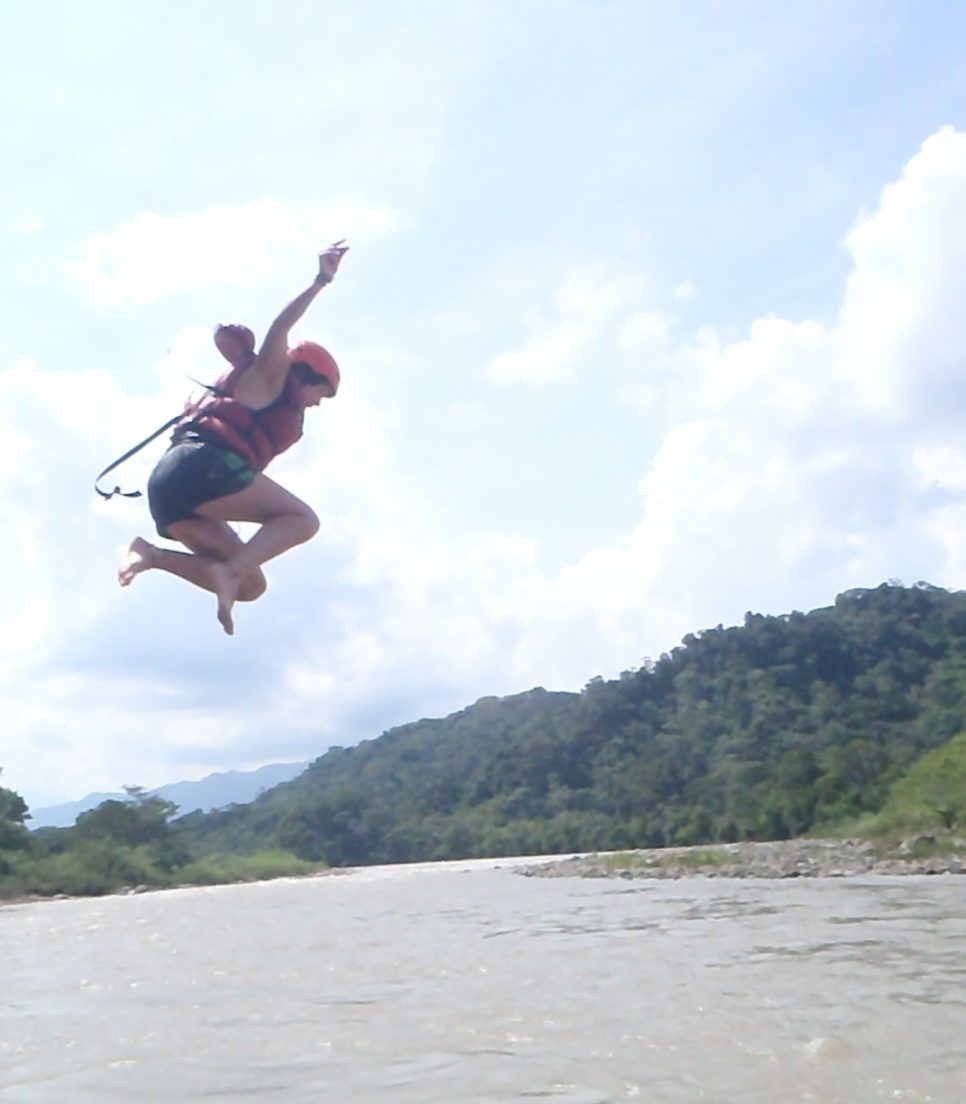 Rafting "Jatunyaku river" – 1 Day Tour (Class III)
Your message has been sent. We will contact you as soon as possible. This message will disappear shortly.
Please fill in all the required fields.