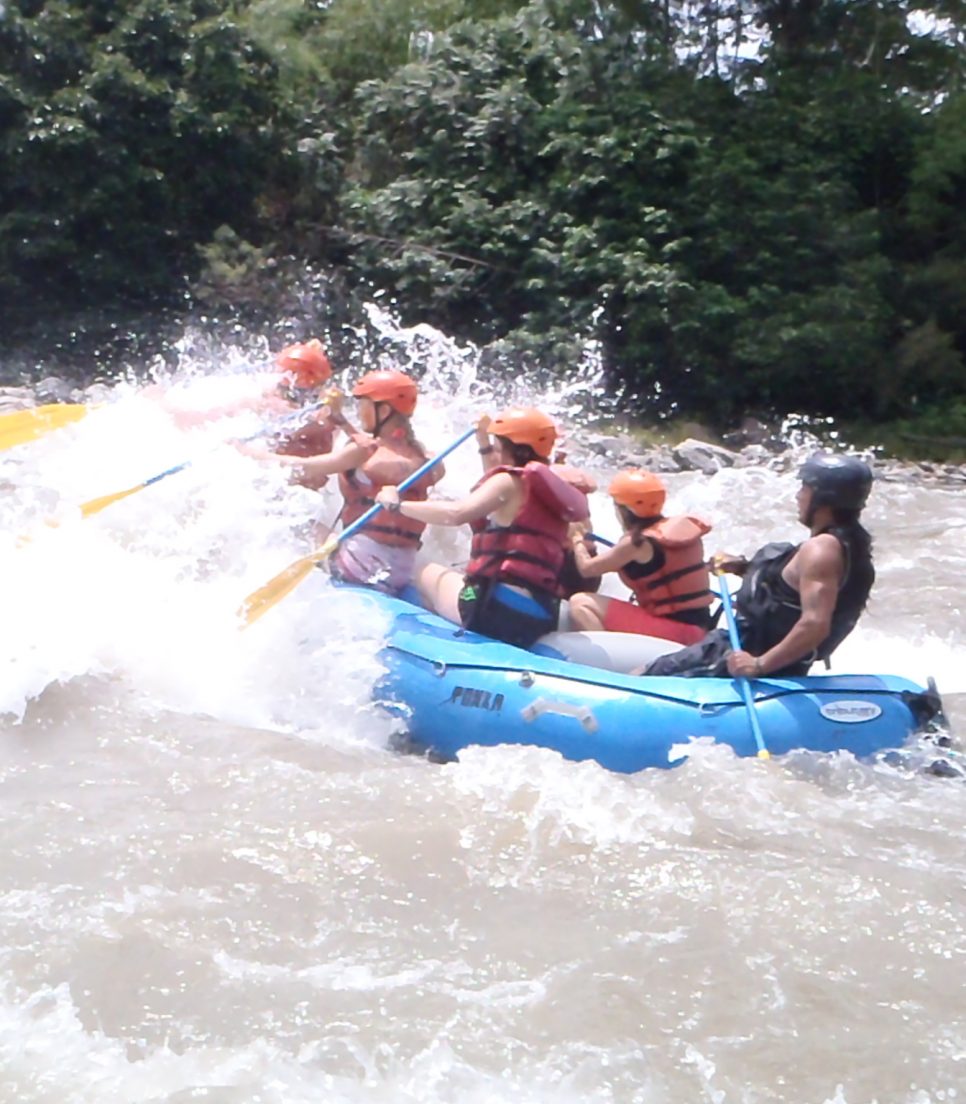 Rafting "Jatunyaku river" – 1 Day Tour (Class III )
$65 per person ( 2 pax)
$58 per person ( 4 pax)
Located in the Los Llanganates National Park, 45 minutes from the city of Tena, we can find the Jatunyaku River, which in the Kichwa language means "big river" The crystalline rivers that flow into it and the exuberant jungle that surrounds it, make the Jatun yaku a wonderful place full…
All about the Rafting "Jatunyaku river" – 1 Day Tour (Class III )
Located in the Los Llanganates National Park, 45 minutes from the city of Tena, we can find the Jatunyaku River, which in the Kichwa language means "big river"
The crystalline rivers that flow into it and the exuberant jungle that surrounds it, make the Jatun yaku a wonderful place full of energy for rafting class III in its torrential waters!
The Jatunyaku River is considered by experts as the best river for rafting in Ecuador, because it has a perfect current that allows you to practice this sport at any level.
You will be part of an unforgettable experience!! No previous experience is needed! You just need to enjoy an incredible adventure always accompanied by professional guides and safety equipment.
What to bring?
Items you will need
swimsuit
Shorts
Shirt
Sandals/Flip-flops
Sun cream
Insect repellent
Camera (The boat has a dry bag)
The tour package inclusions and exclusions at a glance
What's included in this tour
Items that are covered in the cost of tour price.
Guide
Transport by Taxi
Boat and all equipment
Dry Bag
Lunch
What's not included in this tour
Items that are not covered in the cost of tour price.
Extra drinks or meals
Tips
Day 1

Rafting 1 day trip

The journey starts at 10am. We head for the village of Cando, which is about 10 minutes away. This is the bridge from where our full-day rafting trip begins.

Before starting our river adventure, the guide will give a brief safety talk and then will train you to use the equipment. He will teach you the paddling techniques necessary to move through the water.

We will go down the River Jatun Yaku. We will start our descent going through some rapids.

Halfway through the descent, we will stop on the banks of the river to have a short rest and have a delicious lunch. After that, we continue on our way until we reach our final adventure destination in Puerto Napo. The estimated arrival time is 3pm, but it could be earlier or later, depending on the river's water levels.

Fitness Level: Moderate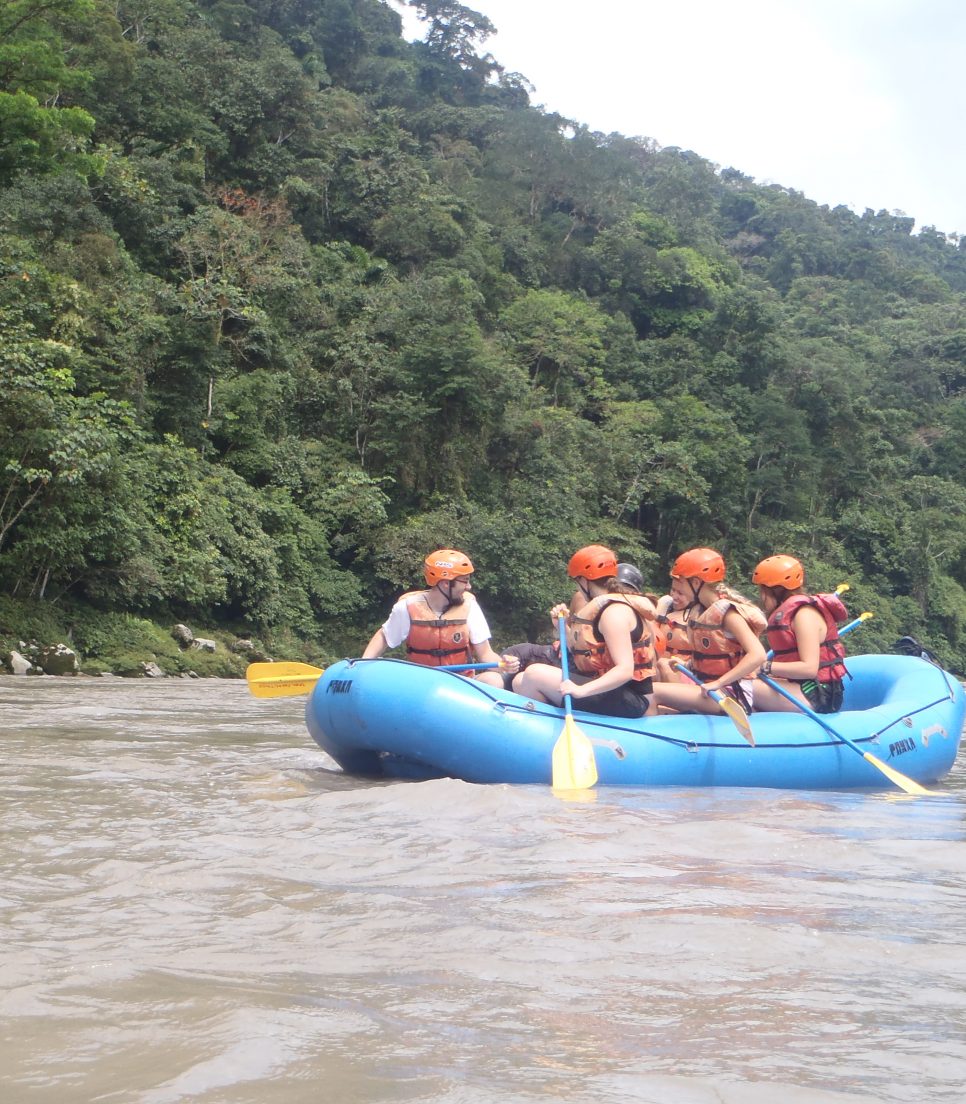 Rafting "Jatunyaku river" – 1 Day Tour (Class III )
Your message has been sent. We will contact you as soon as possible. This message will disappear shortly.
Please fill in all the required fields.