Below are listed varios community tourism projects located near Tena, Ecuador. Many of them are included in our tours.
If you are interested and wish to visit one of them, we can include it in your trip.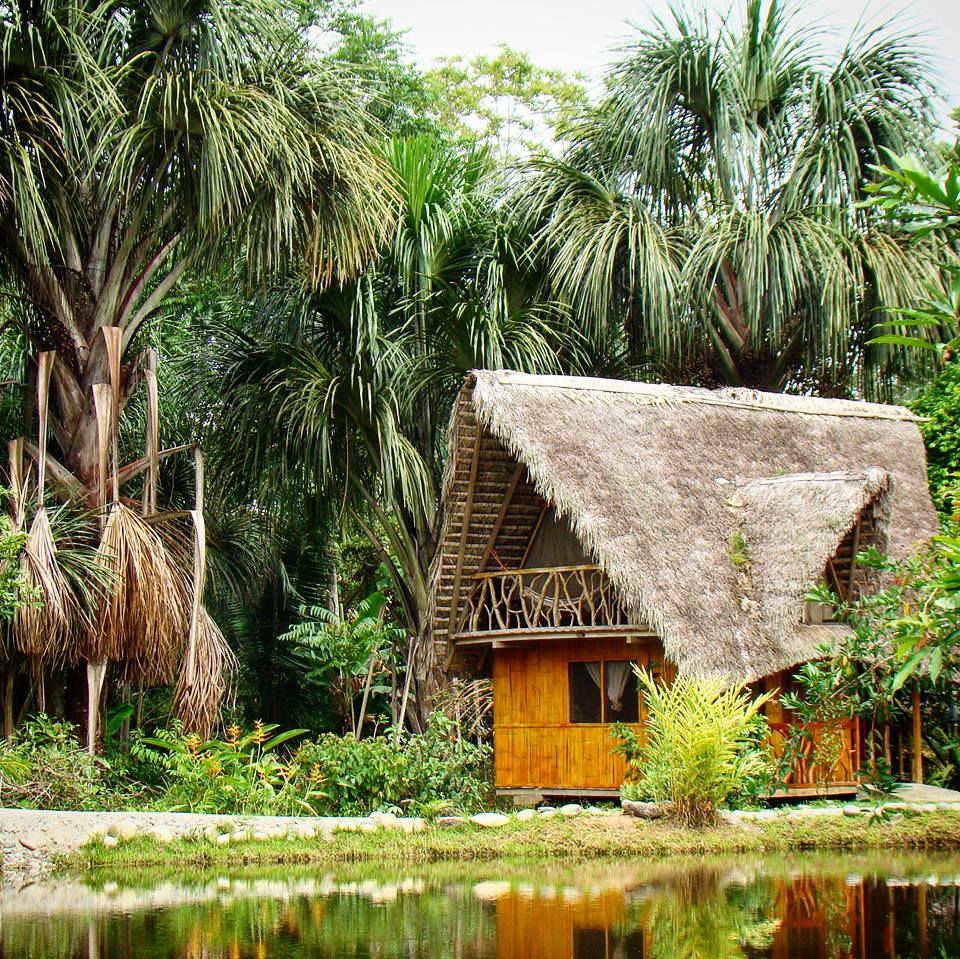 Community tourism SINCHI WARMI: Misahualli
In Kichwa, SINCHI WARMI means Strong Woman, and as its name suggests this project is led by women who with effort and a kind heart seek to preserve their home: the Amazon.
In a completely ecological environment, its comfortable cabins with private bathroom can host up to 24 visitors. People with disabilities have access to trails that facilitate access. They are distinguished by their gastronomy, they offer a menu of traditional, national and vegetarian cuisines.
Activities:
Trails through paths that allow you to enter the jungle.
Fishing and ancestral hunting
Canoe routes on the Napo River
Elaboration of handicrafts, visit to the chakras and teaching of customs and traditions such as the sowing of cassava and the rites of marriage.
You can visit this site requesting it as an extra activity in the tour to Misahualli.
Community tourism SHIRIPUNO: Misahualli
Legend has it that Shiripuno keeps the spirit of the Boa contained in a huge stone, in which you can clearly see marks that the boa has left on it.
This community led by women for some years, through the association of women Kichwas of Shiripuno-Misahuallí (Amukishmi), develops ecotourism activities linked to their customs, traditional, legends.
It is an ideal place for those who wish to enter and live with the indigenous communities of the Amazon.
Activities:
Ecotourism linked to their customs, traditions, legends, tours of the botanical garden, shamanic sessions on the sacred stone
They market handicrafts made by the women of the Amukishmi association, with natural materials such as pita fibers, dozens of types of natural seeds and natural dye extracted from leaves, flowers, roots, among others.
The community offers Kichwa dance and music shows on the banks of the Napo River
Gastronomy of the area. If tourists wish to, they can prepare their own food
Artisanal chocolate
Elaboration of chicha
We visit this place doing the tour of Misahualli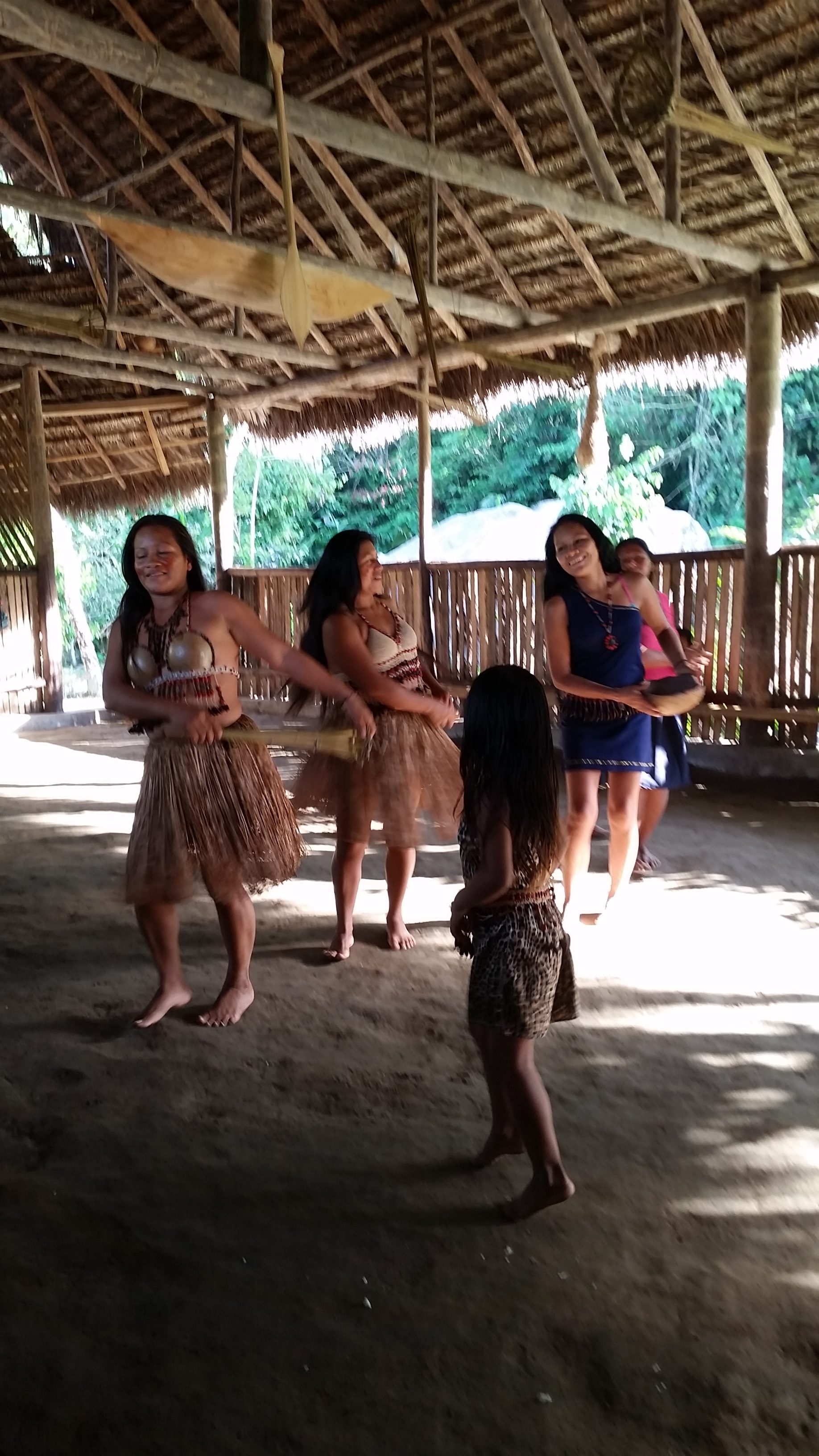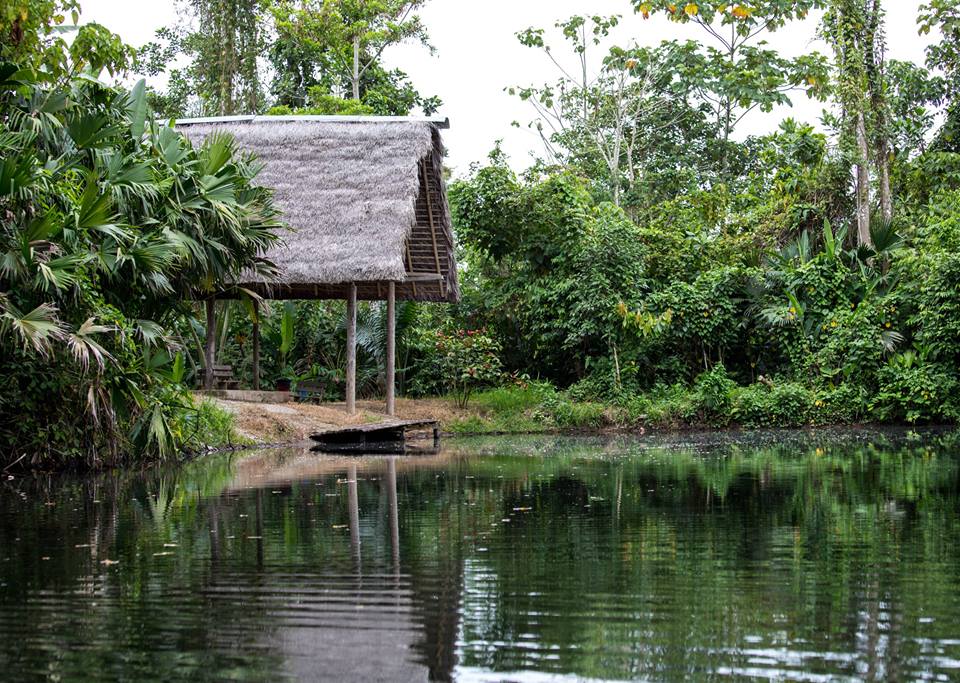 Laguna Paikawe
It is a tourism project located in Misahualli, which consists of a conservation area of more than 3 hectares of forest, with the aim of creating a natural reserve, where animals and plants can live freely. You can see monkeys, alligators, fish, prehistoric birds (Hoatzin). It is a pleasant canoe trip where the natural sound of the lagoon, birds and monkeys fill the soul with energy and connection with nature. In the center of the lagoon there are two islands where a large number of animals live. You can take a 1-hour walk along the swampy trail, where you will learn about medicinal plants and observe the giant ceibo tree.
We visit this place doing the tour of Misahualli or Lower amazon
Shandia Community Tourism Center
Shandia Lodge is a privileged place, bathed by the river Jatun yaku, in a buffer zone adjacent to Llanganates National Park. A space of leisure and adventure that unites the mysticism of nature and the adrenaline of extreme sports.
With a highly trained team and with a first-class infrastructure, Shandia offers comfort and adventure in one place.
Activities:
Relaxation body massages with fine cocoa aroma chocolate
Artisanal elaboration and tasting of fine aroma chocolate
Elaboration of chicha
Cultural presentations
Shamanism
Agricultural activities focused on the cultivation of cocoa and work in the chagra
Restaurant with diverse menu, typical meals prepared by chefs native to the area.
Lodging in double cabins, comfortable, with all services, built with the traditional architectural style of the area. All have a mosquito net, private bathroom.
We visit this place on the tour of Upper amazon, Shandia lodge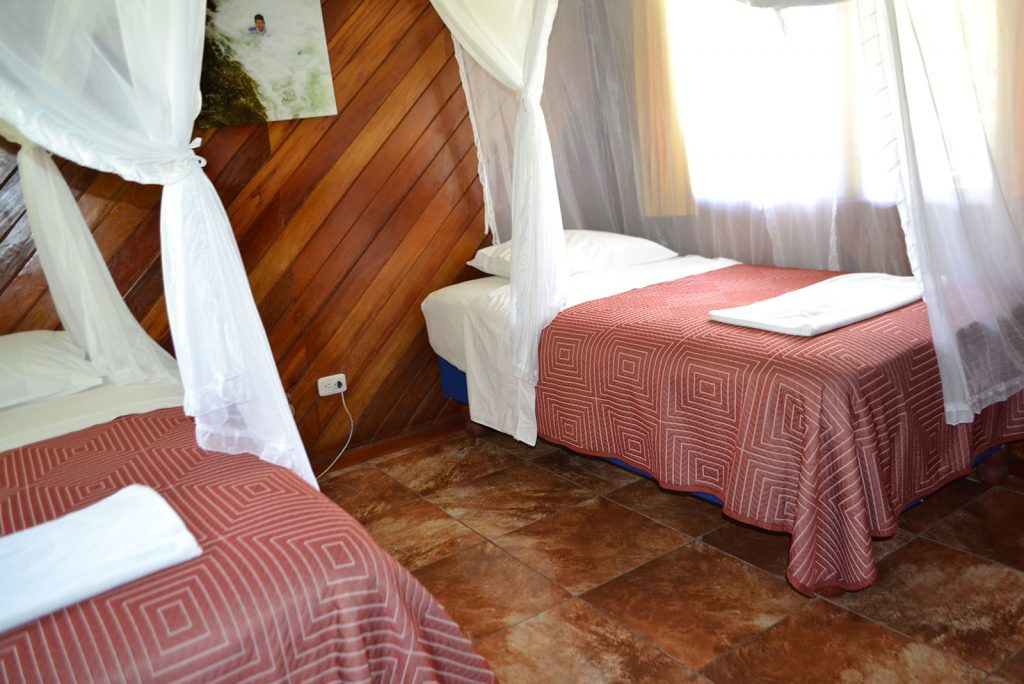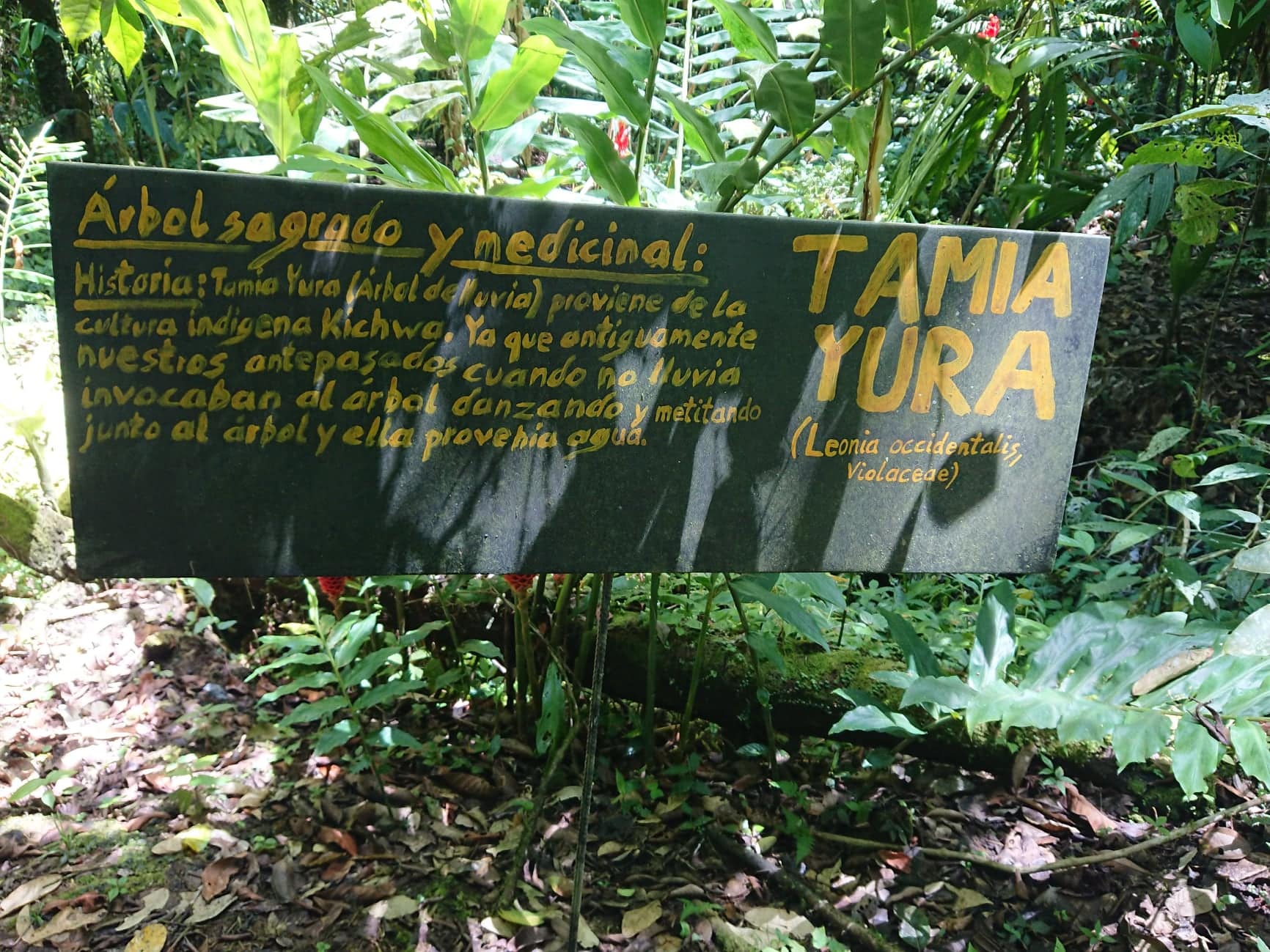 Tamia Yura
It is a Kichwa community, which started in 2014 with an initiative of environmental, agro-ecological, permaculture and ecological tourism projects.
"Tamia Yura" in Spanish means "Rain Tree." Tamia Yura comes from the indigenous Kichwa culture, since in the past our ancestors, in the dry season, invoked Tamia Yura spirit by dancing and meditating next to it and the tree would provide water for the people.
Activities:
Observation and demonstration of traditional farms
Kichwa handicrafts
Kichwa Gastronomy
Authentic dance group "kawsayta Tarpuchun"
Botanical Garden "Rumi Uctu Sacha"
Ethno-botanical trail
Caverna Uktu Iji Changa which in the Kichwa language means Cricket Leg Cave
After a journey of two hours and a distance of 1000 meters; you can see underground water, different types of insects, petrified shells, stalactites and stalagmites, unique place where you can explore the underground world.
Laguna Yani
Lagoon of crystalline waters located in the high sector of the Amazon, about 20 km from Tena.
You will take a cable car crossing the Jatun yacu river. Then you will take a path that will take us to the lagoons. During the tour you can climb, cross the river, learn about the legends that emerged in the community, get in direct contact with nature and all the biodiversity that the place has.
We visited this place making the tour of the Pimpilala Waterfalls.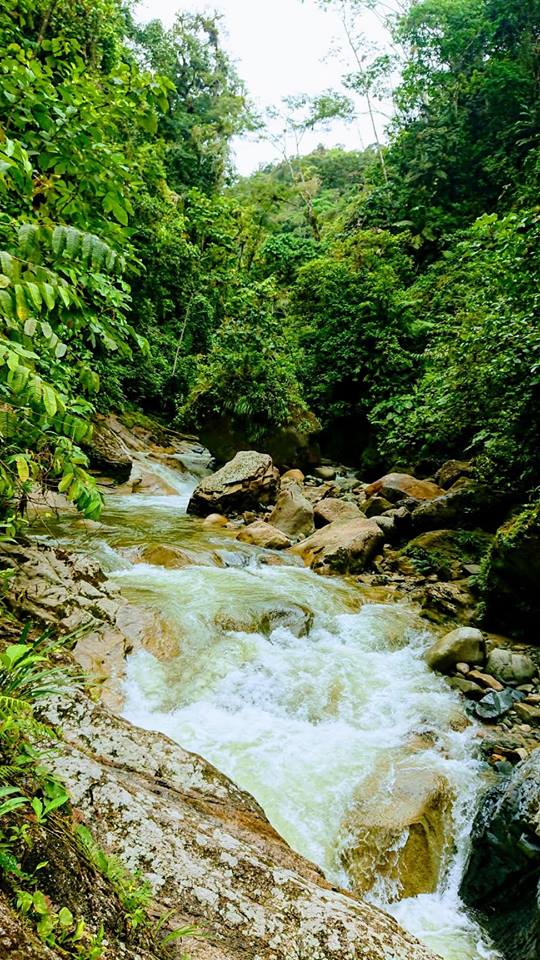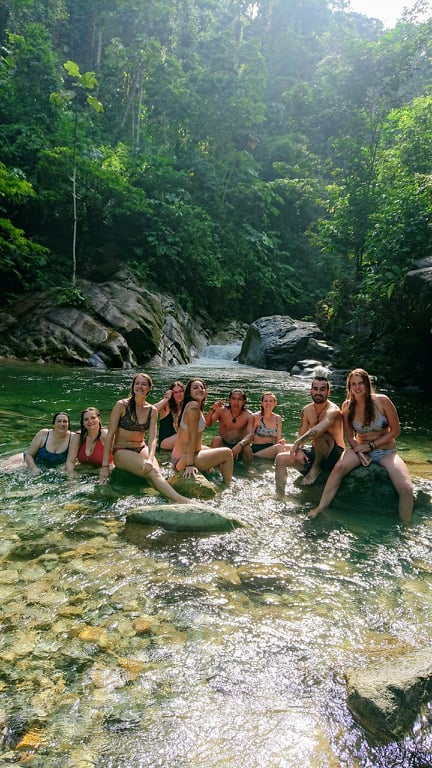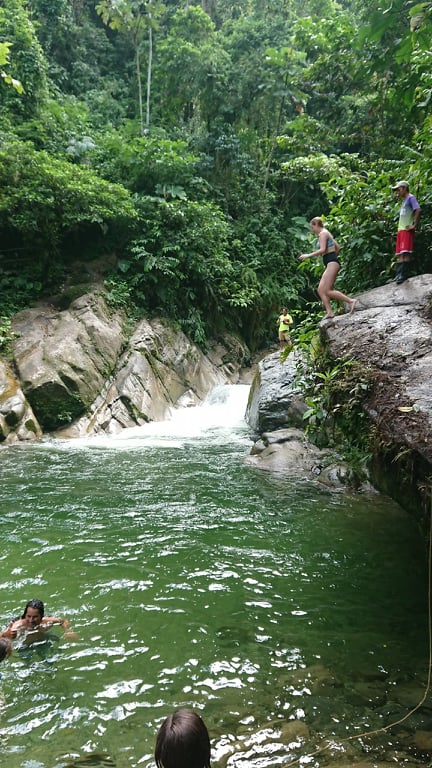 Laguna Waysa Yaku
Also called Blue Lagoon, because of the blue-green color of its more than 6 pools formed by natural rocks.
The water that descends from the mountain is refreshing, flows into the cold waters of the Jatun Yaku river, which is preferred by lovers of extreme sports for kayaking and rafting.
Activities:
Camping area
Bonfire night with the sages of the community
Guided walks through paths that go into the jungle
Natural butterfly saltlick
Traditional gastronomy
We visit this place during the Pimpilala Waterfalls.