All about the Jungle + Rafting – Full day activities
This trip is ideal for adventurous people who want to experience two things in one day.
What to bring?
Items you will need
Sun cream
Insect repellent
Shorts
Shirt
Sandals/Flip-flops (You don't wear shoes in the boat but you will need footwear at the lunch break )
Camera (The boat has a dry bag)
The tour package inclusions and exclusions at a glance
What's included in this tour
Items that are covered in the cost of tour price.
Guide
Transport
Boat and all equipment
Lunch
What's not included in this tour
Items that are not covered in the cost of tour price.
Extra drinks or meals
Tips
Day 1

Jungle + rafting

The trip starts at 8:30am at our office in Tena. From there we will take a private car and will go for 20 minutes until Upper amazon region

We head for the "route of the dreams". This is a thousand-year-old pathway where in ancient times our ancestors used it to go to other communities and to the Napo River. Today, with the support of tourism we try to keep the area alive.
We will visit the caves of the parrots, known as Kali kali in Kichwa. They reproduce in these caves once a year. We will cross crystalline rivers and canyons

At about 2pm, we will go back to the place from where we started. Our rafting equipment will be waiting for us there so that we can go to the sector of the River Jatun Yacu (or "big river"), from where our next activity will begin.

Before we begin our river adventure, the guide will give a brief safety talk and then will teach us how to use the equipment. He will explain and teach rowing techniques.

We will begin our descent along the River Jatun Yacu by going through some rapids.

Halfway through the journey, we will stop on the riverbank to have a quick rest and to have a delicious lunch. After that, we will carry on until we reach our final destination point at Puerto Napo.

Our estimated time of arrival in Tena is 5pm. It could be earlier or late, though, depending on the river's water levels.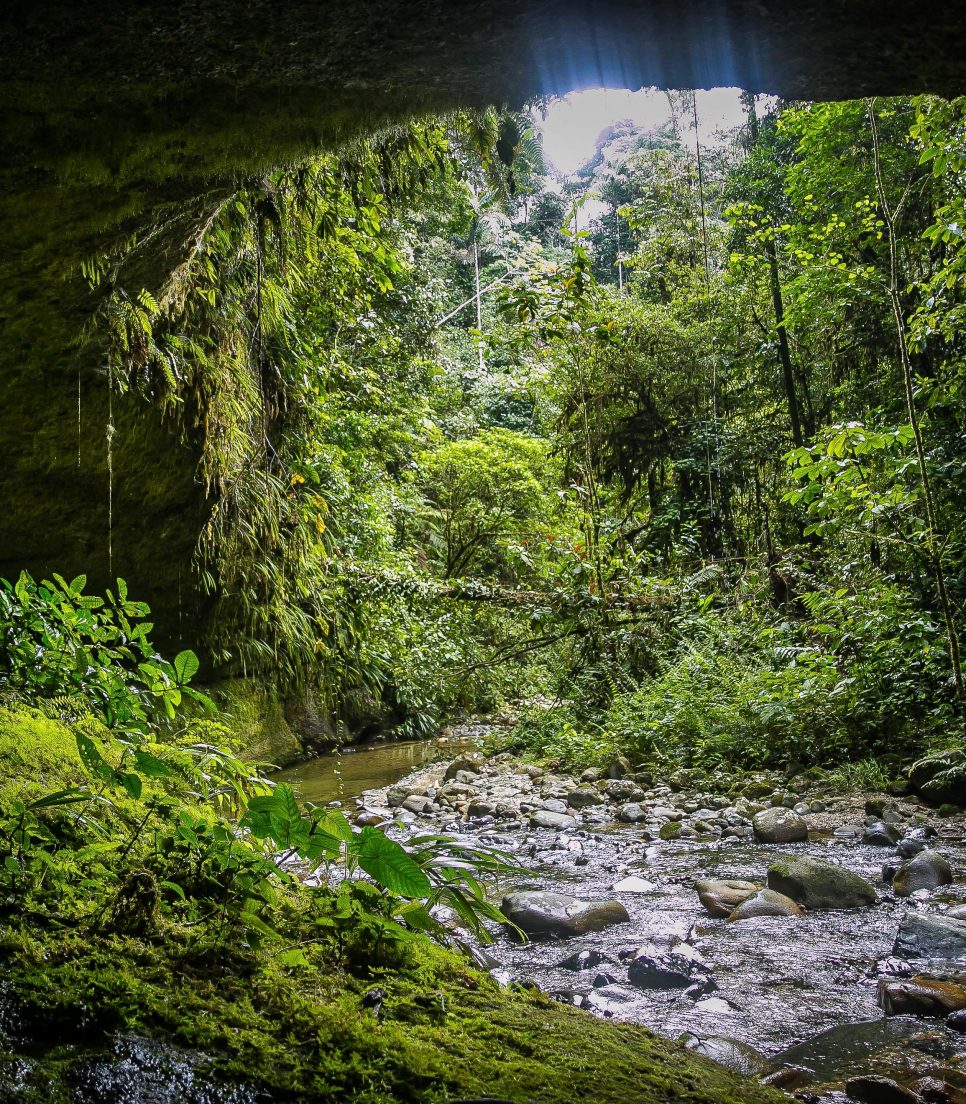 Jungle + Rafting – Full day activities
Your message has been sent. We will contact you as soon as possible. This message will disappear shortly.
Please fill in all the required fields.