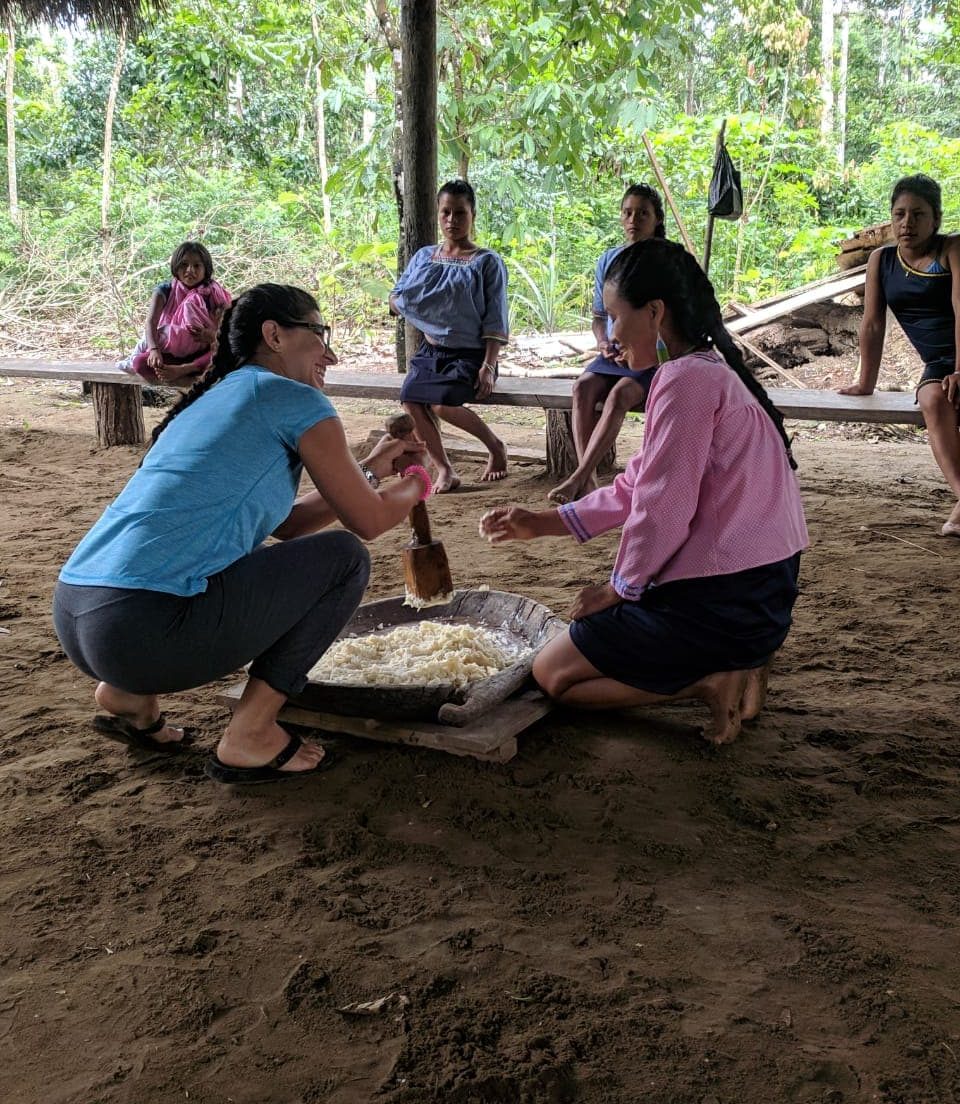 Cultural Exchange & Community life expedition – 2 days tour-
$78 ( per person, per day)
This tour is designed to experience up close the life of the locals in the Amazon.  The people living here support themselves through local, sustainable tourism and offer a variety of activities such as canoeing, playing ancestral games, observing wildlife, jungle treks and getting to know the local families.  This…
All about the Cultural Exchange & Community life expedition – 2 days tour-
This tour is designed to experience up close the life of the locals in the Amazon.  The people living here support themselves through local, sustainable tourism and offer a variety of activities such as canoeing, playing ancestral games, observing wildlife, jungle treks and getting to know the local families.  This tour is ideal for those interested in supporting sustainable community tourism and stepping off the beaten path.
What to bring?
Items you will need
Swimwear
Shorts
A hat
Long trousers (not jeans) for walking in the jungle
Light rain jacket
Long sleeved top or light sweater
Insect repellent
Sun Cream
Shoes (We supply boots but we suggest bringing a pair of light shoes for walking in the cabanas)
A small bottle for carrying water
Flashlight
The tour package inclusions and exclusions at a glance
What's included in this tour
Items that are covered in the cost of tour price.
Guide
All meals, (breakfast, lunch, dinner)
Water
Rubber boots
Accommodation  in rustic cabaña
Transport
What's not included in this tour
Items that are not covered in the cost of tour price.
Entrances Animal rescue and chocolate
Extra drinks or meals
Tips
Day 1

Napo River Tour - Animal Rescue Center - Monkey Island

The tour begins at 8:30 am from the Akangau Jungle Expeditions office in Tena.  Travel by bus to the Punta region then by motorized canoe along the Napo River and explore different areas along the way.

The first stop is a guided tour in the jungle to an ancient Ceibo tree, believed to be more than 200 years old!  The guide will also point out various plants, fruits and trees along the way.  After the hike, continue down the river to visit a local Kichwa indigenous family.  They will give a tour of their cacao farm then teach you how to make chocolate!

For the adventurous at heart, continue the next leg of the journey by floating down the river in an inner tube, which is considered a mild, class I aquatic sport.    This activity is optional and continuing by canoe is also available.

However you go, the next stop is to the animal rescue center, AmaZOOnico.  Learn how they rehabilitate, reintroduce and care for animals that have been victims of illegal trafficking.  Not all animals can be reintroduced but those who can, are set loose in a nearby protected forest called Selva Viva.

The next stop along the Napo River tour is to visit another local family and spend time at the Caiman Lake.  Also, we learn about indigenous weapons, tools and traps, some of which are still being used by the people today.

We will visit by canoe the monkeys island. who live in their natural state.

The final stop on today's adventure is to the Kichwa village called El Mirador.   Here, settle into the eco-cabins, relax and take in the incredible jungle surroundings before joining at the dining area for dinner.   After dinner, we can light a campfire or take a night walk.

Day 2

El Mirador Community

5:30 AM Start off the day with a Guayusa ceremony. ( Amazonian tea)

6:15 Visit  to parrot clay licks

7:30am Breakfast, then its off to the next adventure.  Begin by setting sail either in a motorized or traditional canoe and travel along the Arajuno River to a jungle trail.

Our expert guides will point out medicinal plants and demonstrate how our ancestors used traps to capture animals to provide for the families.  Along the way, take in the sights at a breathtaking panoramic view of the jungle before returning to the indigenous village.

At the community, share in a traditional meal and learn from the people how to make handicrafts out of materials found in the jungle.  Community members will also perform a cultural dance ( kichwa wedding)  before you hop back in the canoe and return to Puní Bocana.  There, a bus will take you to Tena (4 pm )  to end the tour.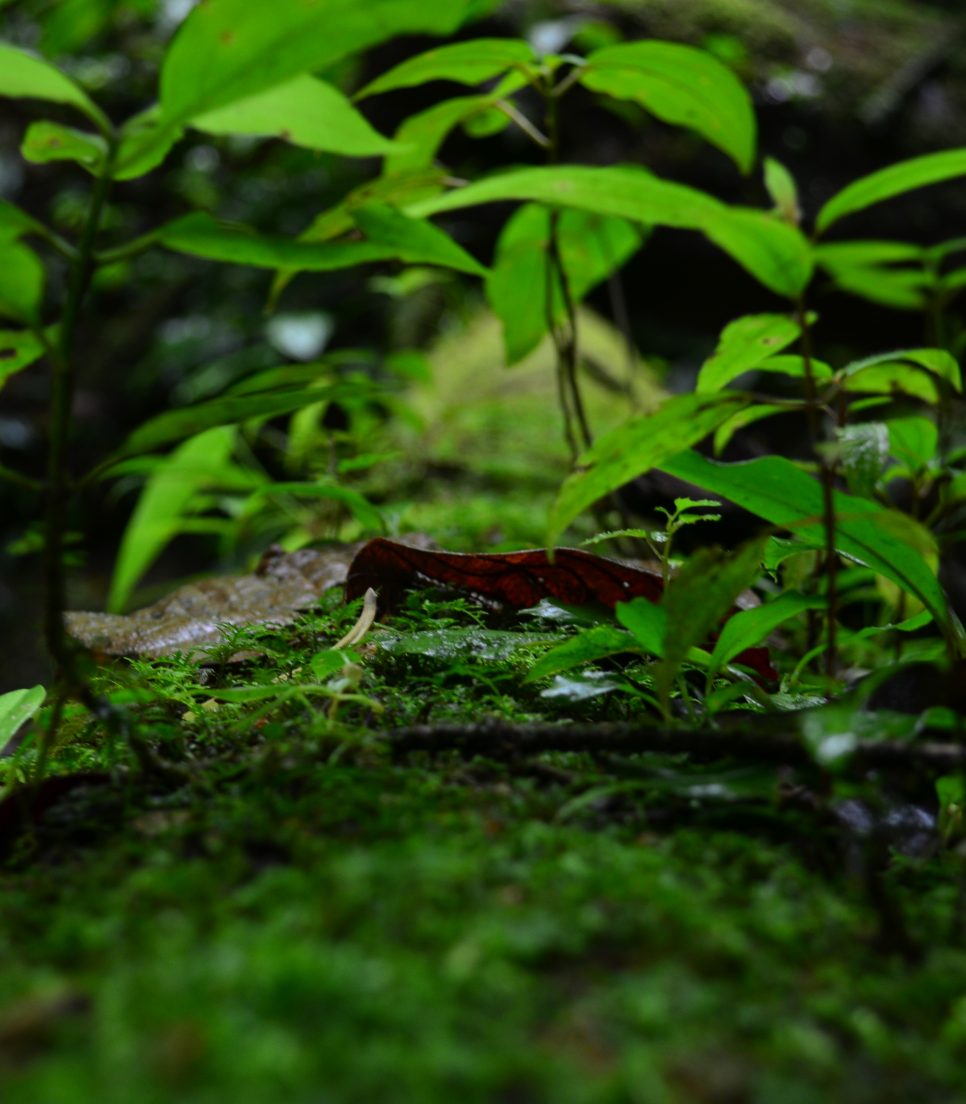 Cultural Exchange & Community life expedition – 2 days tour-
Lodging
To get there we must take a canoe from the port of Puní Bocana.
Rustic accommodations in the indigenous El Mirador village with shared rooms and bathrooms.  No electricity, candles are provided.
Fitness Level: Moderate
Traveling in the jungle poses possible risks. In case of emergency, our guides carry cell phones to call for help and know the best places for signal.
Lodging details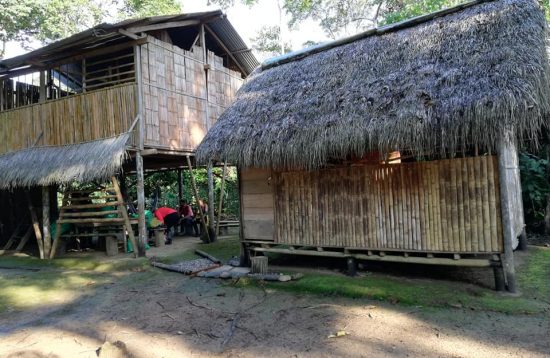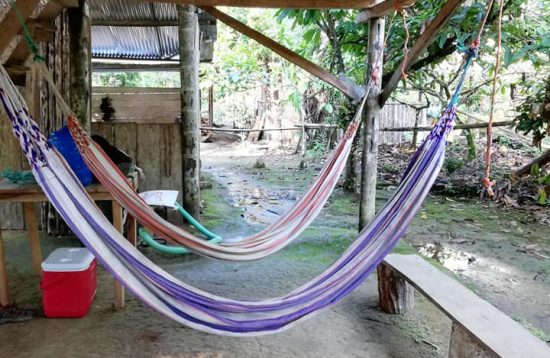 Your message has been sent. We will contact you as soon as possible. This message will disappear shortly.
Please fill in all the required fields.