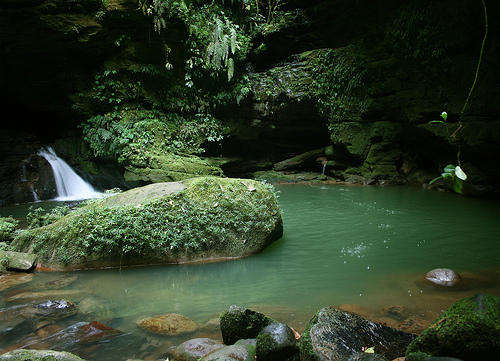 Grand canyon and the Jumandy caves
$60 per person
The Jumandy Caverns is one of the most incredible attractions in the Napo province.   Journey underground and see pristine waters and gravity defying stalactites and stalagmites.  Jumandy is the name of an Amazon chieftain who led a rebellion against the Spanish in 1578. Legend has it he hid in these…
All about the Grand canyon and the Jumandy caves
The Jumandy Caverns is one of the most incredible attractions in the Napo province.   Journey underground and see pristine waters and gravity defying stalactites and stalagmites.  Jumandy is the name of an Amazon chieftain who led a rebellion against the Spanish in 1578. Legend has it he hid in these caves to take refuge.
The Grand Canyon is another magnificent place with gigantic rock formations, some reaching 10 meters high (nearly 33 ft)!
Both places have characteristic legends and native chronology. They are sacred places for the natives of this province and are full of mysteries and charms.
It is a full day tour that combines adrenaline, connection with nature and ancestral legends.
What to bring?
Items you will need
Sun cream
Hat
Insect repellent
Swim wear
Socks
The tour package inclusions and exclusions at a glance
What's included in this tour
Items that are covered in the cost of tour price.
Guide
Transport
Lunch
Drink water
Entrances
What's not included in this tour
Items that are not covered in the cost of tour price.
Extra meals
Extra drinks
Tips
Day 1

Grand Canyon y Jumandy Caves

At 9:00 am, meet at the Akangau Jungle Expeditions office in Tena. From there we will take a private car to the community of Mondayacu.  Take a guided 45 minute walk through the Nachi Canyon.  This canyon is full of impressive rocks, waterfalls, trees and caves.  You will see exotic jungle birds perching in the caves.   Our guides will point out interesting things about the incredible jungle flora and fauna.

We will carry on upstream and pass through an enormous cave to reach a deep lagoon.  Climb to a ledge 10 meters high and take in the wonders of the Jondachi River, then leap off into the waters below.  This is an unforgettable, adrenaline-filled experience.

The jungle walk ends at the impressive "Grand Canyon".   After taking in the beauty of the canyon, a local family will welcome you in for a traditional lunch.

After lunch, the adventure continues on to the infamous Jumandy Caverns.   A local guide will lead you through the depths of the caverns.   Along the way, you can marvel at the pristine waters and spectacular stalactites and stalagmites.

The tour ends with a little bit more excitement.  Slide down natural water slides into jungle pools.  This is sure to be a fun way to end an incredible day!

A private car will take you back to Tena around 4:30pm.

Fitness Level: Intermediate – Advanced
Traveling in the jungle poses possible risks. In case of emergency, our guides carry cell phones to call for help and know the best places for signal.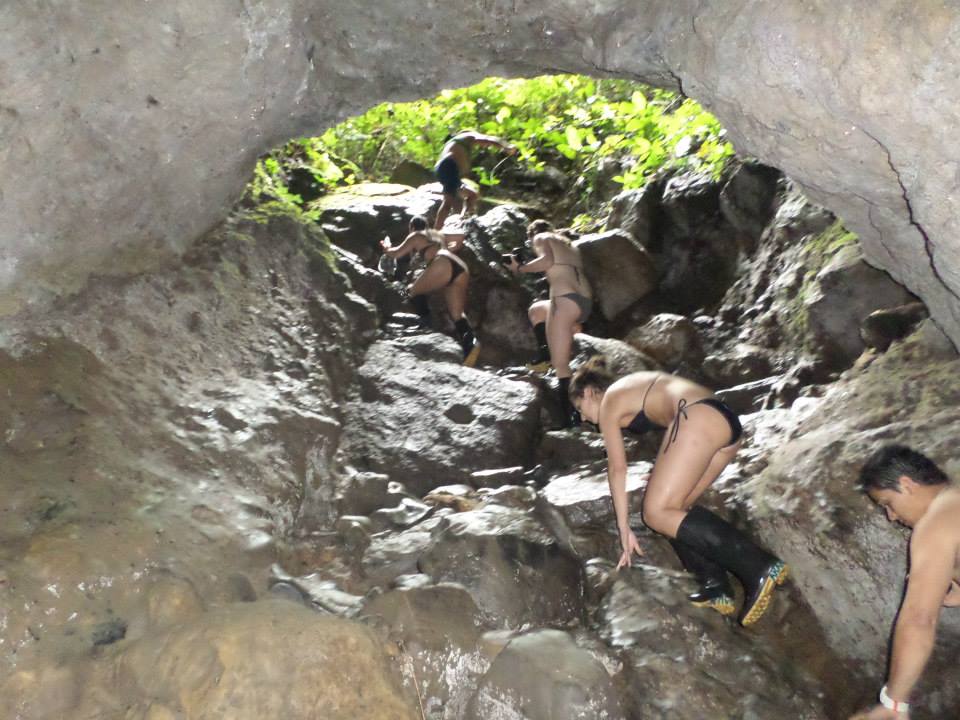 Grand canyon and the Jumandy caves
Your message has been sent. We will contact you as soon as possible. This message will disappear shortly.
Please fill in all the required fields.