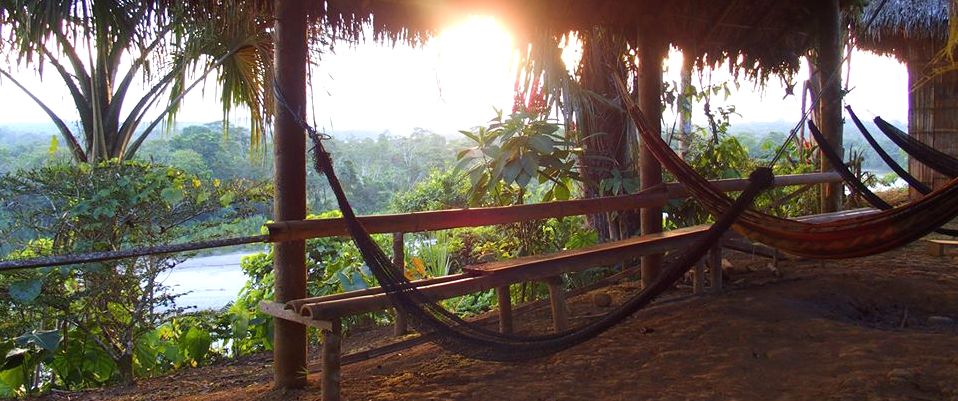 Lower Amazon- 3 days / 2 night- Rustic Lodge –
$78 per person, per day ( min 2 pax)
Sustainable tourism is a way to give back to the communities visited while also experiencing cultural exchanges between the tourists and the locals.  This tour offers a unique opportunity to understand better how the indigenous people of the Amazon live.  Visit the jungle in a more intimate way by not…
All about the Lower Amazon- 3 days / 2 night- Rustic Lodge –
Sustainable tourism is a way to give back to the communities visited while also experiencing cultural exchanges between the tourists and the locals.  This tour offers a unique opportunity to understand better how the indigenous people of the Amazon live.  Visit the jungle in a more intimate way by not only seeing the beauty but living the experience as well.
What to bring?
Items you will need
Swimwear
Shorts
A hat
Long trousers (not jeans) for walking in the jungle
Light rain jacket
Long sleeved top or light sweater
Insect repellent
Sun Cream
Shoes (We supply boots but we suggest bringing a pair of light shoes for walking in the cabanas)
A small bottle for carrying water
Flashlight
The tour package inclusions and exclusions at a glance
What's included in this tour
Items that are covered in the cost of tour price.
English speaking Guide
All meals, (breakfast, lunch, dinner)
Water
Rubber boots
Accommodation  in rustic cabaña
Transport
What's not included in this tour
Items that are not covered in the cost of tour price.
Entrance in Animal Rescue center $4  and Caiman Lake $2
Extra drinks or meals
Tips
Day 1

Ahuano

The tour begins at 8:30 am from the Akangau Jungle Expeditions office in Tena.  Travel by bus to the Punta region then by motorized canoe along the Napo River and explore different areas along the way.

The first stop is a guided tour in the jungle to an ancient Ceibo tree, believed to be more than 200 years old!  The guide will also point out various plants, fruits and trees along the way.  After the hike, continue down the river to visit a local Kichwa indigenous family.  They will give a tour of their cacao farm then teach you how to make chocolate!

After the walk, it's time to get in the water again but this time in an inner tube!  Tubing is considered a class I extreme aquatic sport.  Your guide will share some important dos and don'ts before the float begins.  Head downstream towards our third stop, AmaZOOnico!

AmaZOOnico is an animal rescue center that rehabilitates, reintroduces and looks after animals that have been victims of illegal trafficking. During the rehabilitation process, some animals can be successfully reintroduced to a protected area called Selva Viva. The animal rescue center has many animals that are are native to the Amazon rainforest.

The next stop along the Napo River tour is to visit another local family and spend time at the Caiman Lake.  Also, we learn about indigenous weapons, tools and traps, some of which are still being used by the people today.

Lunch

Then travel to the Sacha Sisa Lodge where you can settle in before meeting for dinner.

Day 2

Sacha Sisa reserve

Enjoy a delicious breakfast then take a short guided tour through a nature reserve and learn about the flora and fauna and how they are used in the Kichwa culture both past and present.

Lunch will be served at the lodge and the afternoon will be spent participating in cultural exchanges with the locals.  Learn how to make handicrafts with materials from the jungle.  Visit local gardens and farms.  Talk with the locals and get to know them as individuals and not just mysterious indigenous people who live in the jungle.

The day will finish with local gold panning.  You just might strike it rich today!

Day 3

Shiripuno Indigenous Community - Monkeys of Misahualli

Today begins with a healthy breakfast than pack up to prepare for the day's events.  Travel by motorized canoe to the Shirpuno village, which is an indigenous Kichwa village led by women. Share in cultural exchange, learn a traditional dance and observe sacred ancient stones highly revered by the people.  Later, glide through the waters of the Paikawe Lagoon in a traditional Kichwa canoe to observe birds, caimans, the prehistoric Hoatzin bird,  Amazonian Pike fish, spider monkeys and tamarin monkeys.

Lunch in the town  and we visit the beach to see the monkeys  . Watch out or they might steal your lunch right off your plate!

Later that afternoon, return to Tena to finish the tour.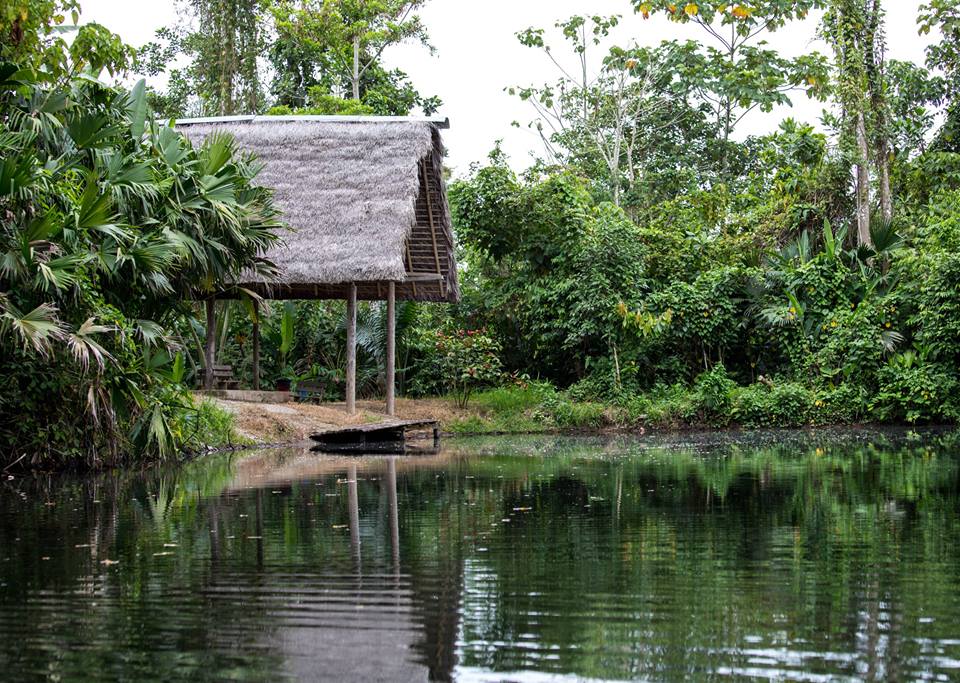 Lower Amazon- 3 days / 2 night- Rustic Lodge –
Lodging
It is an eco-lodge that promotes responsible, sustainable tourism and intercultural experiences. Surrounded by 100 exclusive hectares of primary tropical forest, this lodge is the perfect setting to live and feel the majesty of the Amazon Rainforest.
Accommodations are built in traditional style with single, double and triple rooms.  These rooms have private or shared bathroom options.
Lodging details
Sinchi Sacha Rustic lodge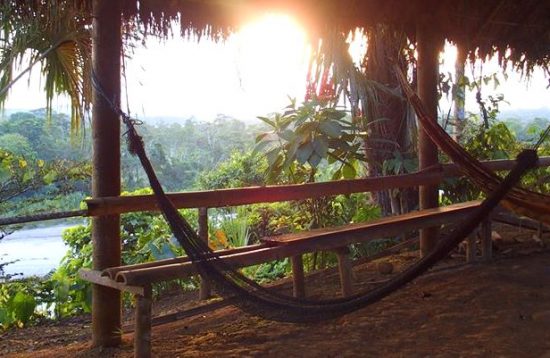 Panoramic view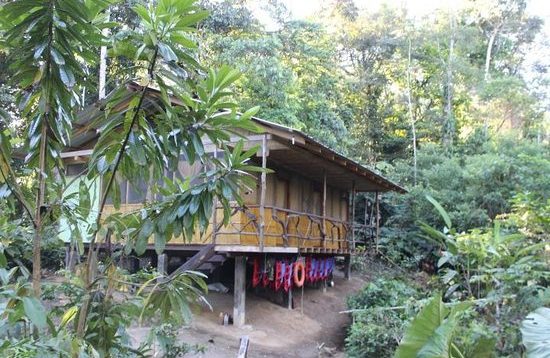 Room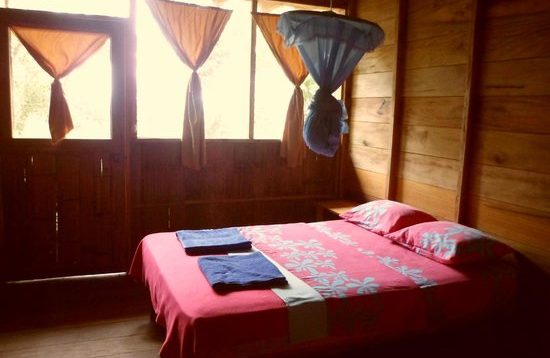 Your message has been sent. We will contact you as soon as possible. This message will disappear shortly.
Please fill in all the required fields.