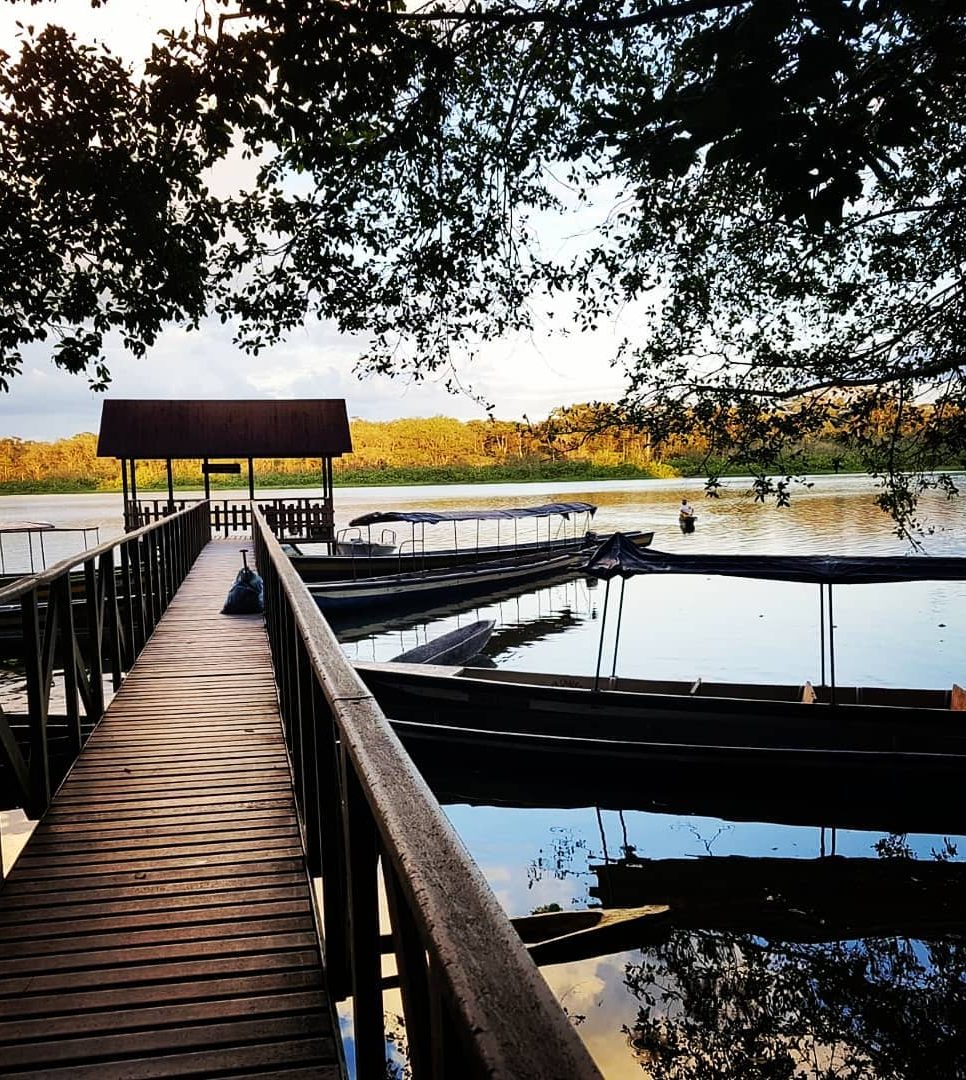 "Limoncocha Reserve" 3 Days/2 Nights
$78 per person per day (minimum of 2 people only)
$70 per person per day (for 3+ persons
This tour option requires greater traveling time, and rewards you with a rich experience deep in pristine jungle. Limoncocha is a 7 hour overnight bus ride from Tena. The reserve is over 13,000 acres (53 km²) of land with towering trees providing homes to hundreds of animals, from monkeys to…
All about the "Limoncocha Reserve" 3 Days/2 Nights
This tour option requires greater traveling time, and rewards you with a rich experience deep in pristine jungle. Limoncocha is a 7 hour overnight bus ride from Tena.
The reserve is over 13,000 acres (53 km²) of land with towering trees providing homes to hundreds of animals, from monkeys to over 347 species of birds. In and around the lagoon there are large amounts of tortoises, crocodiles a diverse population of fish including piranhas. The microscopic algae in the water gives it a lemon green color.
When you arrive at the reserve you will take a 20 minute canoe(motorized) across the lagoon to your cabanas in the clearing of a Kichwa shaman and his family. In addition to the cultural opportunity of sharing in their family life, this tour offers the opportunity to truly experience the jungle in its majestic power.
The days include hiking, fishing for piranhas, learning about medicinal plants, viewing beautiful birds and catching glimpses of climbing monkeys, seeing ancient giant trees know as ceibos which are estimated to between 400 to 500 hundred years old. You will have the opportunity to swing from their hanging vines. Night time activities include bonfires, rituals with the shamans, and night time walks and canoe rides to view luminescent plants and view glimpses of floating crocodiles.
What to bring?
Items you will need
Shorts
A hat
Long trousers (not jeans) for walking in the jungle
Long sleeved top or light sweater
Insect repellent
Sun Cream
Shoes (We supply boots but we suggest bringing a pair of light shoes for walking in the cabanas)
Socks
A small bottle for carrying water
Long pair of socks
Light rain coat
Torch
The tour package inclusions and exclusions at a glance
What's included in this tour
Items that are covered in the cost of tour price.
Guide
All meals, (breakfast lunch, dinner)
Water
Rubber boots
Accommodation – mosquito nets included
Motorised canoe
What's not included in this tour
Items that are not covered in the cost of tour price.
Transport by bus from Tena to Limoncocha Reserve ($12.00)  Return ($12.00)
Tips
Extra drinks or meals
Day 1

Amazon rainforest

You will arrive in Limoncocha at approximately 4.30am.

From here you will travel by motorised canoe for 20 minutes across the Limoncocha lagoon to your cabanas in a small clearing in the jungle. You will have time to settle into your cabanas, freshen up, and relax before breakfast. After breakfast your guide will give you a short orientation and discuss how to watch out for dangerous animals and insects.

Then you will take a walk into the jungle around the cabins with your guide. This is the start of your learning process over the next 3 days about how the plants, fruits and trees of the jungle have been an invaluable source of food, medicine, wood, household items, clothing and much more for the Kichwa people both past and present.

You will return to the cabanas for lunch at approximately 12.30pm. After lunch you will spend the afternoon canoeing and fishing for piranhas. All fish that is caught will be served for dinner that evening.

Dinner will be served at 6.30pm.

After dinner the guide will light a bonfire and talk about Kichwa history.

Day 2

Ceibo tree - caimans -

Breakfast will be served at 8.30am. After breakfast your guide will bring you on a hike deep into the jungle. He will continue to show you the different plants, fruits and trees and explain how they are used in the Kichwa cuture both past and present. During the hike you will see a gigantic tree, "ceibo", that are approximately 400-500 years old and you will discover the magic that it holds. You will return late afternoon to the cabins for lunch. After lunch the guide will take you to the Kichwa Family home beside the cabins for some cultural activities.

Early evening you will go by motorised canoe to the lagoon to see the caimans, birds and luminous insects. This is a chance to spend part of the evening enjoying the magnificent night concert that surrounds you

Day 3

Bird watching, hiking

Early in the morning, you will start your journey by canoe into the lagoon, to see the large variety of aquatic birds that populate this area. You will see tiny islands formed by "Chontillas" and "Asturias", an established colony of birds, and their nests that live in the reserve. You will return to the cabins for lunch. After lunch your guide will take you on a small hike demonstrating along the way how the Kichwas set up traps to capture animals and small birds.

Arriving back to the cabanas late afternoon you will take the motorised canoe at approx 5.00pm back across the lagoon where your adventure will end.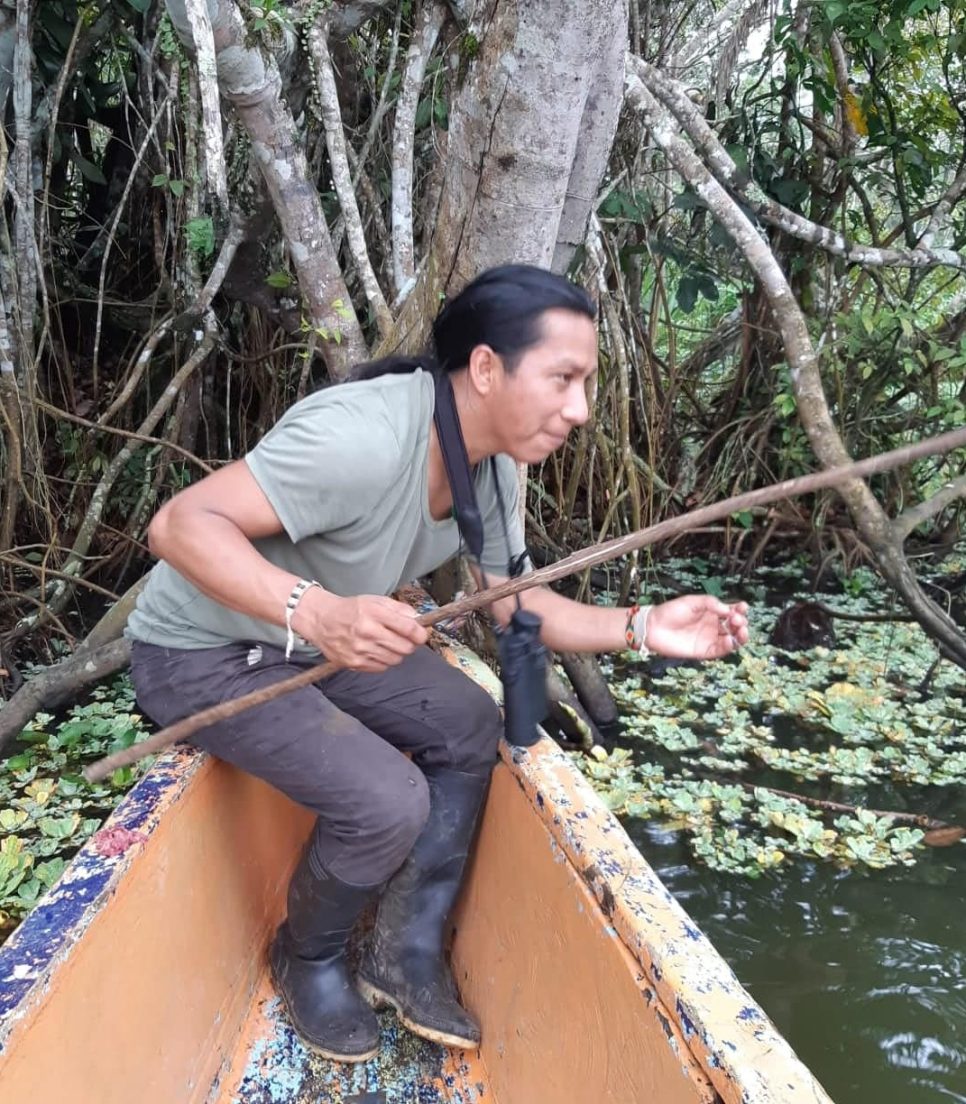 "Limoncocha Reserve" 3 Days/2 Nights
Lodging details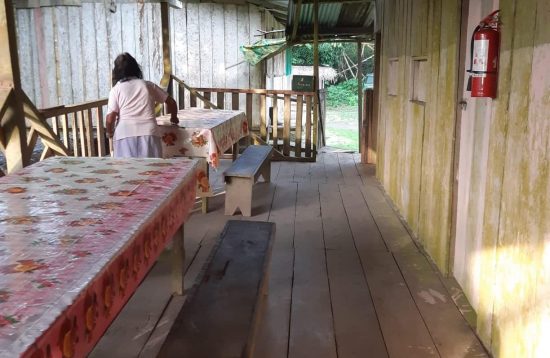 Your message has been sent. We will contact you as soon as possible. This message will disappear shortly.
Please fill in all the required fields.